[ANTI-TUTORIAL] How The Verge built a $2000 custom gaming PC WRONG!
[ANTI-TUTORIAL] How The Verge built a $2000 custom gaming PC WRONG!


Enthusiast



---

Noob
---


Elite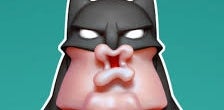 ---


Enthusiast



I thought this was satire but then started to wonder how many people actually followed this tutorial. 
---

Casual

---


Noob



I've been building my PCs for ~30 years now and never used allen wrench, special thermal paste applicator, swiss knife & "antistatic"strap connected to nothing ;> Instead I always put RAM & CPU before installing MB in case.
$2000 even without 16-27% EU VAT tax :O
Last holiday I managed to put together build from my old parts (some of them almost 10 years old) and ~$200 upgrade (new case; used motherboard, RAM & AiO from friend switching to Ryzen based config). Old one, but I still have huge backlog of games that run on it flawlessly @60FPS Vsync ON. Maybe later I'll add another 8 GB RAM and I'llswitch in need of upgrade to RX570/580 8GB & cheap used AMD FX8320 + OC to 5GHz @ existing AiO.
Looks like that (foil still on split window) + I need 3x ~8-10cm longer, black SATA cables to route them properly with rest of black cables from MB. I just had these orange ones at home.
---

Noob
Ahhh, but he didn't even use his "Tweezers"!
---

Casual
I always tell people this:
High End PC 2019 = €2000 to €3000
High End PC 2014 built today = around €400

The best is, at 1080p the difference in gaming (and office) performance is barely visible.  And that's still the standard most developers and consumers are aiming for.
---
INFORMATION
By www.youtube.com/c/ItsAGundam