Cyberpunk 2077 Ultra/Ray tracing system requirements
Tomshardware article, Cyberpunk 2077 Graphic Raytracing/Ultra review (no benchmarks yet).

Link to article:
Cyberpunk 2077 System Requirements: Ray Tracing Recs Revealed
Good news to get a little bit more information about high-end system requirements.
Another link on game-debate:
https://www.game-debate.com/news/29718/cyberpunk-2077-pc-system-requirements-updated-4k-and-ray-tracing-specs-revealed
Now we can all put some more money into our piggy bank, to purchase all that new, delicious hardware that is yet out of stock. #CBP2077in2021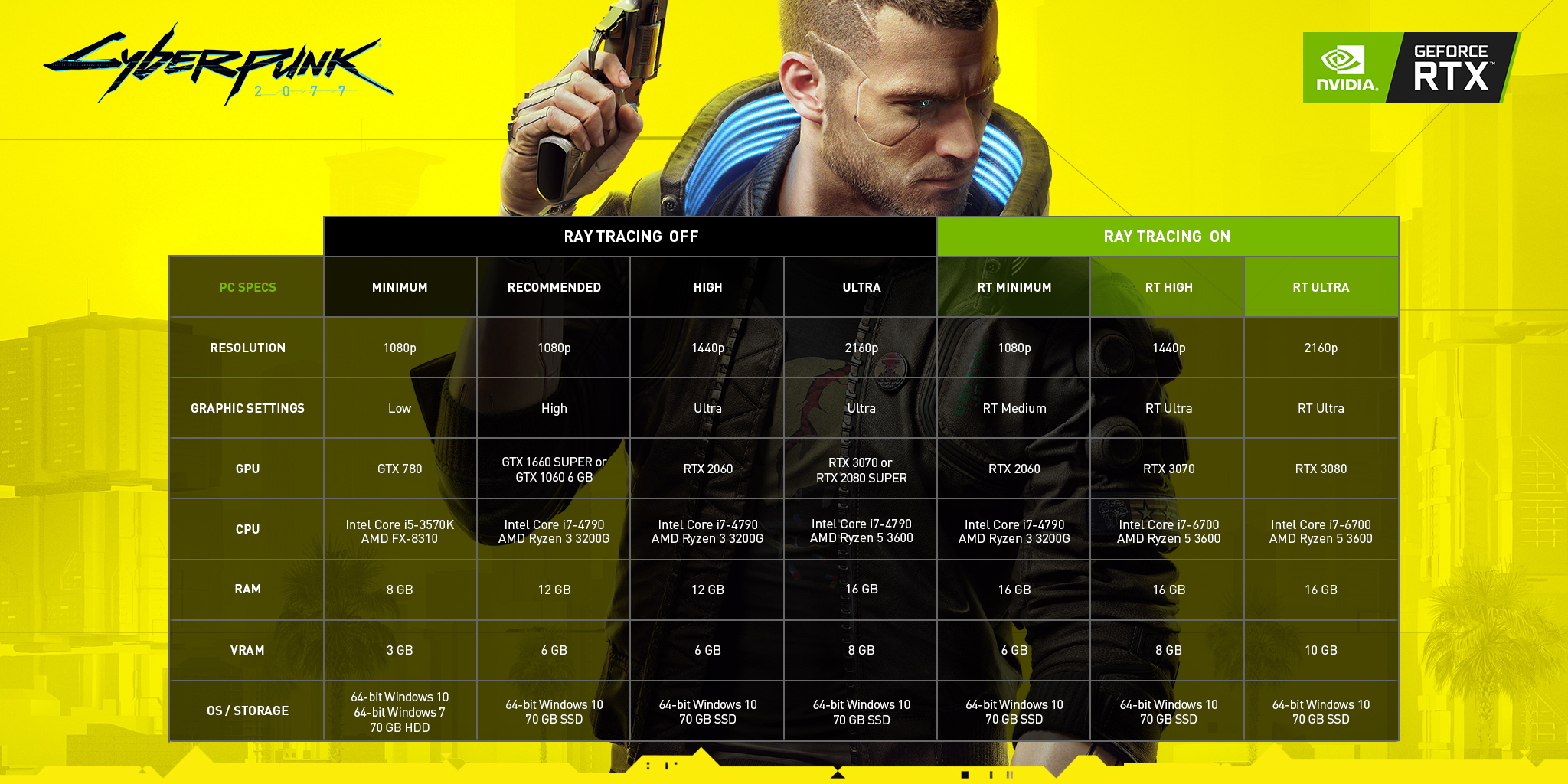 ---
---
Hope the game won't get delayed again
---
---
How playable would it be with GTX780?
---
Good. I can actualy run it on ultra 2160p...
edited
---
---
alot of energy will be lost/used as minimum.. powerful computing load falls on any device provided..
---
---
---