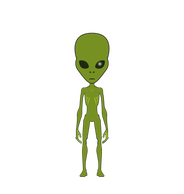 We're living in a really strange time right now, with a pandemic spreading across the globe relegating many of us to the confines of our homes. It's important that we stay inside and avoid anything other than necessary ventures to the grocery store or to the pharmacy in order to help flatten the curve of the coronavirus infection rates. Luckily, there's a bunch of great video games that are now free to play in the face of the COVID-19 epidemic that will help keep you occupied during your social distancing.
1. Assassin's Creed Odyssey
Assassin's Creed Odyssey takes you to ancient Greece and lets you choose from protagonists Alexios or Kassandra. There are 40+ hours of base gameplay to be had, so even if you spent the entire weekend jumping, exploring, and assassinating, you'd still have a ton of game left to explore after the free weekend is over. That's a good thing, because Ubisoft will let you carry over any progress in AC Odyssey over if you decide to pick up your own copy, and you'll get double the amount of playtime if you get the DLC as well. Plus, playing this weekend will unlock the Roman Set, which is a skin reminiscent of Ezio Auditore da Firenze's outfit from Assassin's Creed 2.
2. Football Manager 2020
There are no sports being played right now, and that includes football (or soccer, for us uncultured American swine). That means it's a perfect time to sink some serious hours into Football Manager 2020, a game that's designed to suck up your free time. It's a football managing sim that lets you choose from a ton of teams across professional leagues worldwide to manage and take all the way to their league's respective championship. 
3. Sea of Thieves
It just so happens that Sea of Thieves' second anniversary falls this weekend, so the swashbuckling action-adventure game is free to play on Xbox. Tap into your inner pirate and explore the high seas from the comfort and safety of your home, searching for treasure either solo or with a crew - the latter of which is certainly a nice way to socialize right about now. You can even have a pet monkey, so what the hell are you waiting for?!
4. Alto's Odyssey and Alto's Adventure
The beautifully calming mobile games Alto's Odyssey and Alto's Adventure have both gone free for the first time ever in the face of the COVID-19 outbreak. Both games are normally $5 in the iOS store, but from now until March 24 you can snag them for nothing. Odyssey is the sequel to Adventure, which is often considered a mobile gaming classic that lets you serenely glide down hills on your snowboard, a supremely chill soundtrack playing and a sunset in the background. Odyssey swaps the snowy mountains for sandy desert hills, but the energy is exactly the same, and both titles are precisely the kind of gaming experience we need right now.
5. Mutazione
Mutazione is the kind of game you could finish in a weekend, so it's a good thing it's free right now. In it, you'll play a young woman who must go visit her estranged grandfather, who lives on an island full of mutant plants and people. Help tend to the village's gardens to make progress in-game but stop and chat with the villagers to get the most out of the title, as they're supremely chatty and love a good gossip.
They are free for limited time. So make sure you give them a try while holed up at home.