Wanderlust: Transsiberian is currently a freebie at GOG. It has mostly positive review on Steam. Link: https://www.gog.com/game/wanderlust_transsiberian . Link to Steam reviews: https://store.steampowered.com/app/1233420/Wanderlust_Transsiberian/ .
Description from GOG:
Board the Trans-Siberian railroad and travel 9,289 km from Moscow to Vladivostok. Clash with a vibrant culture as you meet people as strange to you as you are to them. Journey into a standalone Wanderlust adventure from the makers of The Witcher. Two men embark on a trip to the easternmost reaches of Eurasia, onboard the longest railway line in the world. For one of them, it's a dream come true. For the other, it's not much more than a hassle. See the Siberian odyssey through their eyes. Experience the longest journey through beautiful bespoke photography and rich literary descriptions that will transport you into the cold and beautiful wilderness.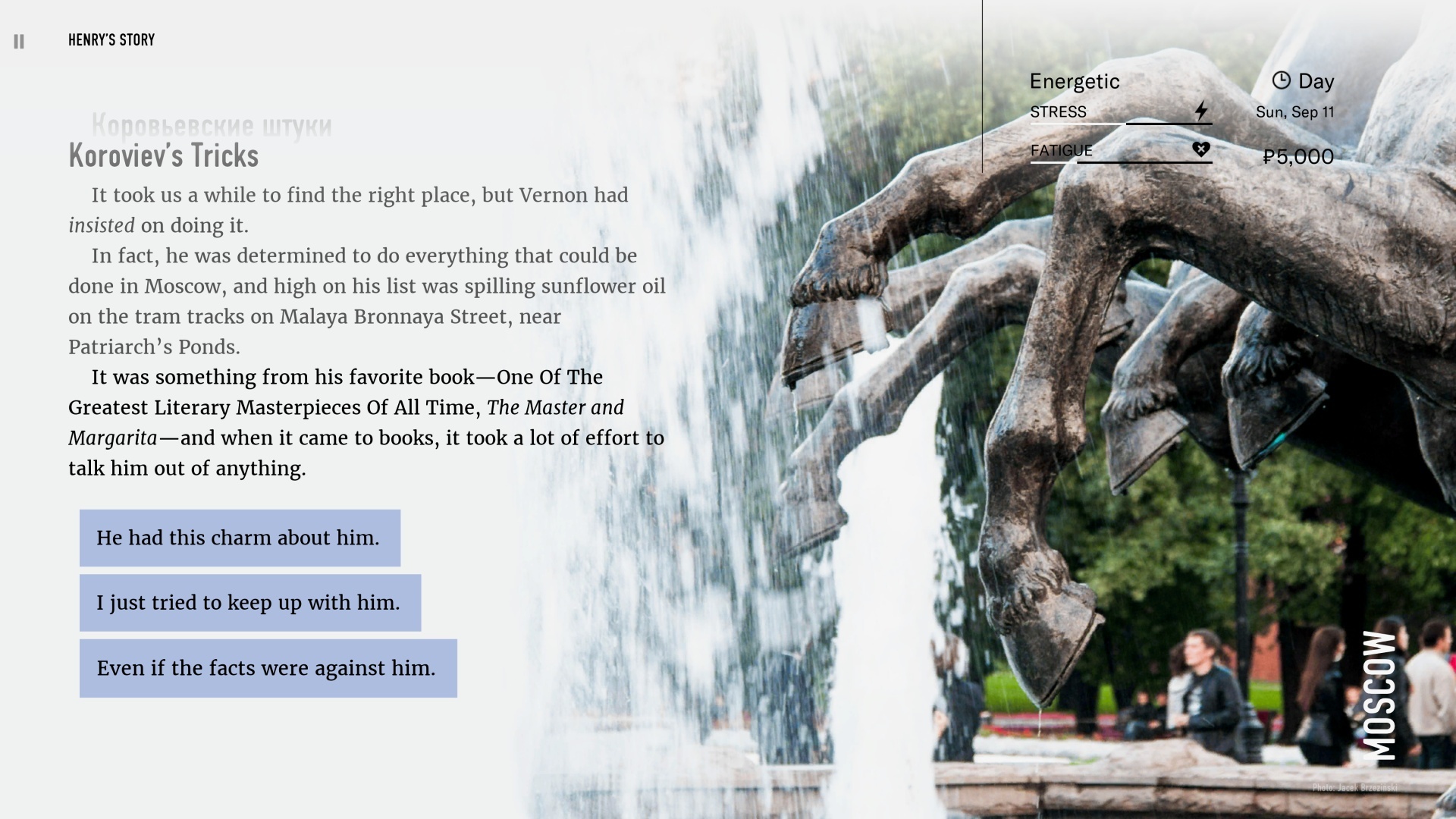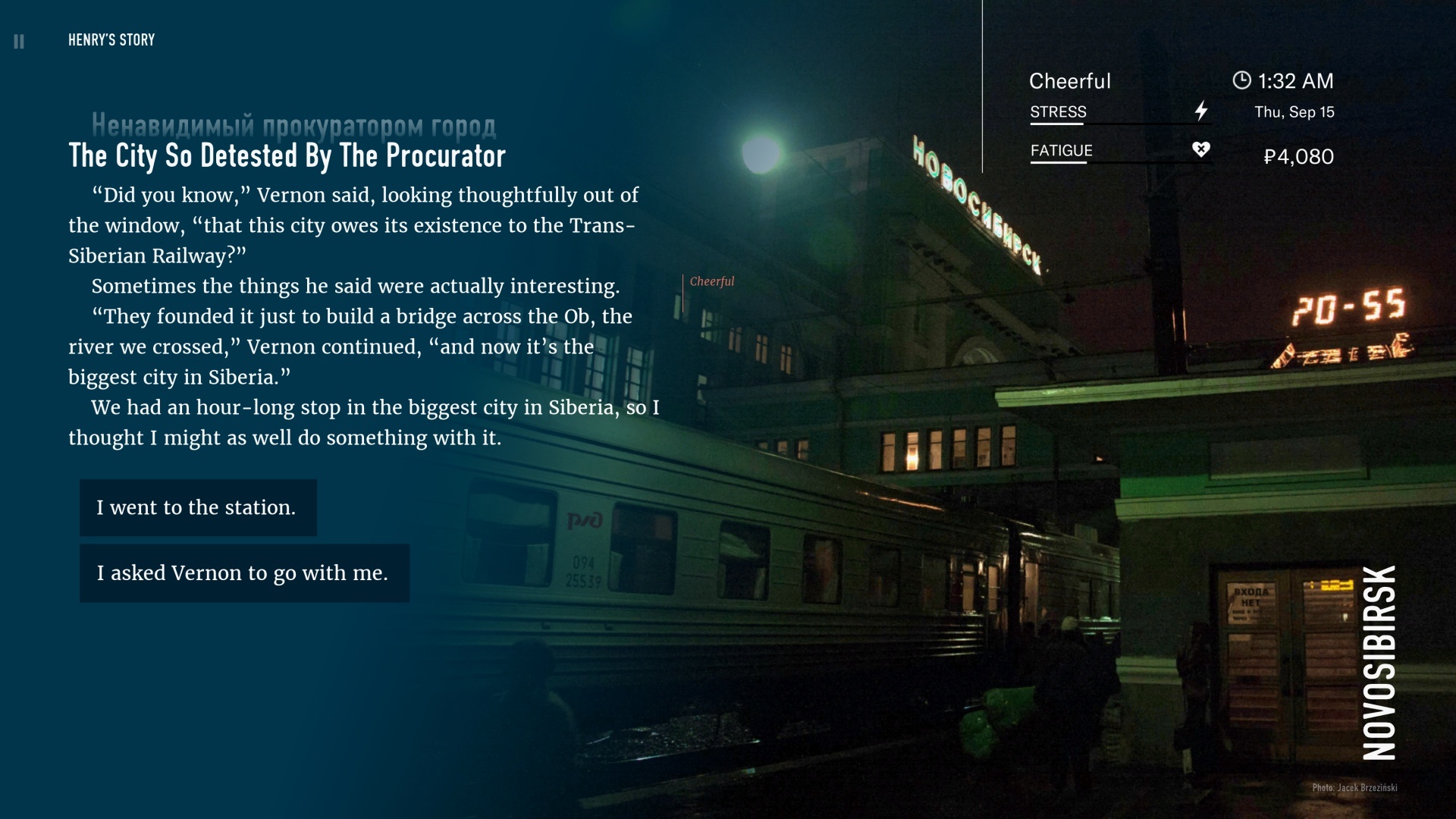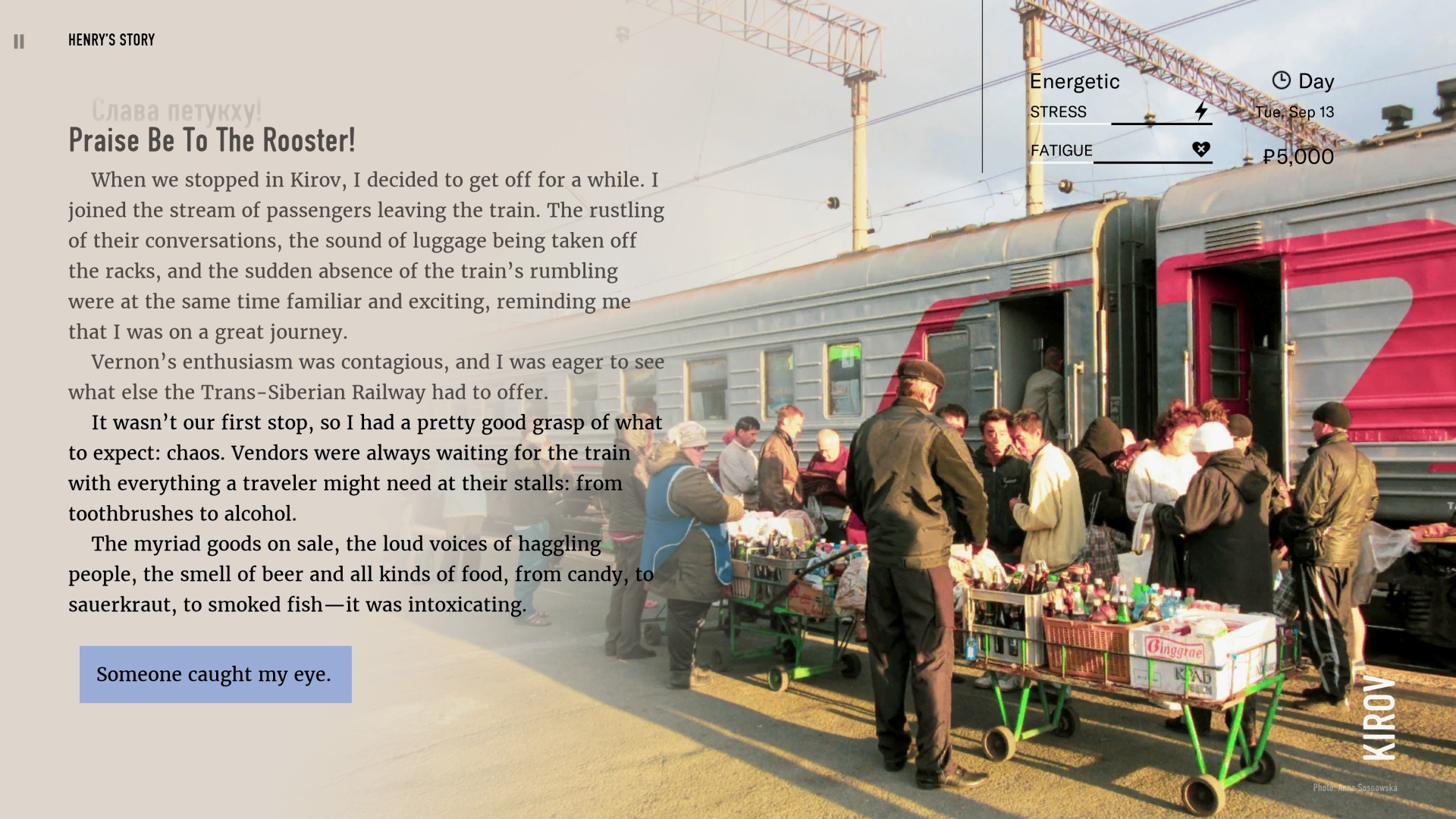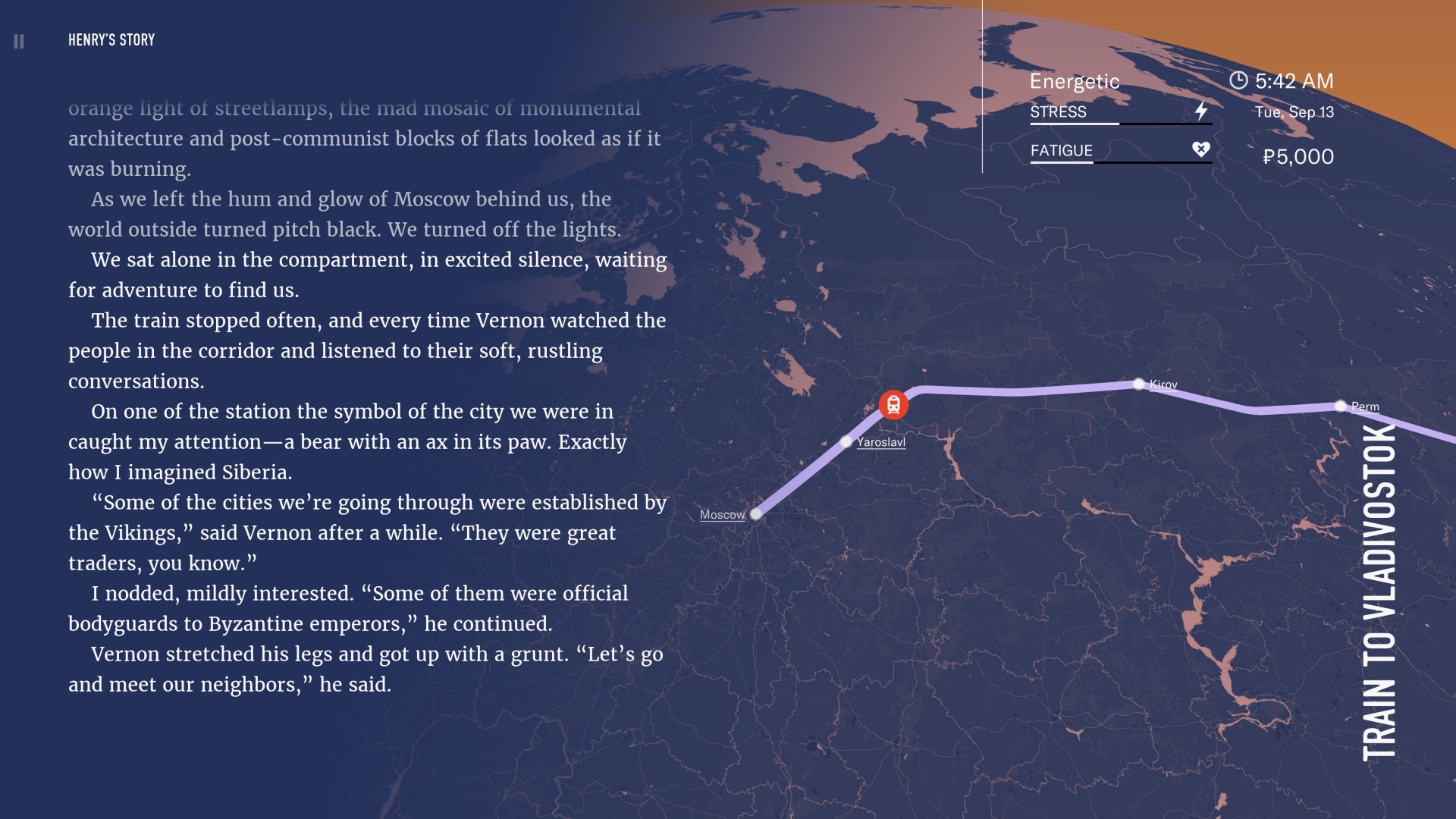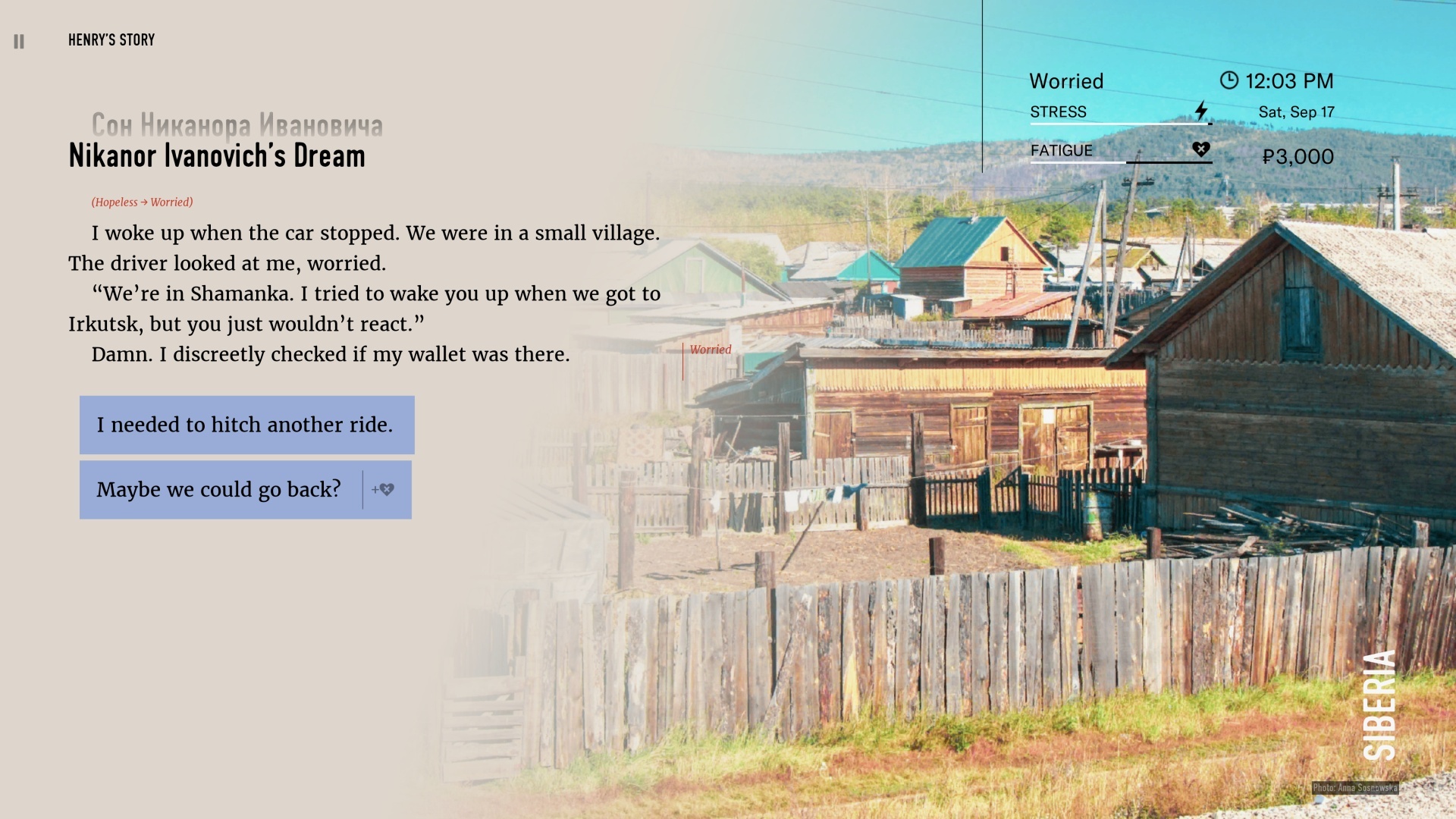 Edited